Student Life
We are extremely proud of our students' academic performance, with 100% of the children passing the final exams in 2021! Currently, we are awaiting the scores of the 2022 exams. The students are provided with the best support and resources available to us. Most of the kids have shown significant improvement in their communicative English skills since starting with Dhamma Dipa School.

In spite of the adversities that these children come from, we get to work with very bright, eager, and talented kids. We have the opportunity to observe and mold their talents through academics, extracurricular activities, and community service. We feel that these activities not only shape the students into well-rounded and skilled individuals, but equip them with the tools necessary to take on the world!
Student of the month.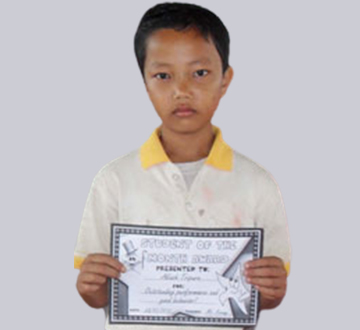 was nominated by Ms. Kenny as the best student for academic and behavioral achievements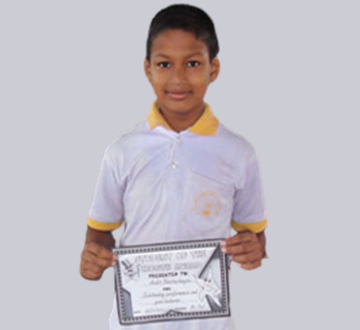 was nominated by Mr. Paul for his outstanding performance in academics
Teacher of the month.